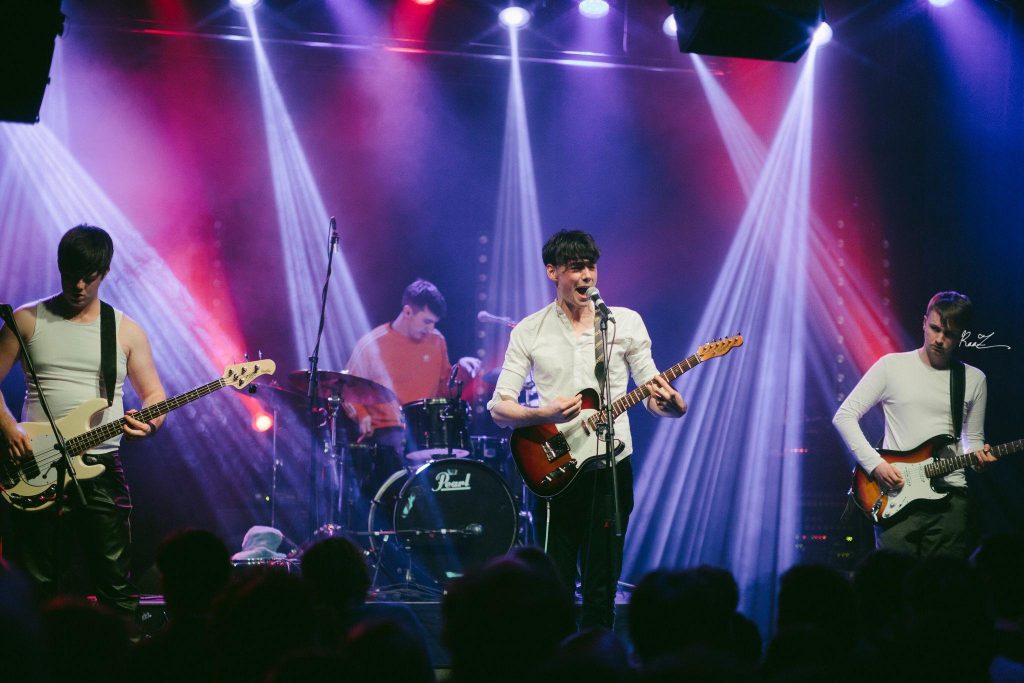 Kane's Basement, known for their funk heavy riffs and harmony-riddled melodies, describe themselves as the answer to the question "What actually is the cure for the Summertime blues?"
All studying in University College Cork, bassist Tom, lead guitarist Patrick and drummer Neil were in need of a new singer after their previous band disbanded. In stepped Cormac, a singer looking to get out of drumming for another band when the lads reached out. They struck it off instantly, finding an instant chemistry in their musical instincts, with their shared influences including Vulfpeck, The Love Buzz, The Strokes and Wolf Alice.
With their first two singles "Rosalind's Song" in November 2022 and "Afterparty" in February 2023, the band has explored different variants in style, combining emotionally biting lyrics, intense funk riffs and grooves you could elope with. Indie Buddie described them as going from "catchy heavy riffs to debonair licks with ease" as well as having "grooving basslines stylishly complementing rhythmic drums and warm vocals" in a live review.
Known for their electric live-performances featuring a fusion of genres from funk to jazz to pop ballads, they have gathered a loyal following in their native Cork, selling out venues such as The Roundy, Cyprus Avenue and Spailpín Fánach. They went on to win UCC's Battle of the Bands competition in March 2023, winning a recording contract and a spot at the Upstart Festival. 
Although they've only been gigging around Cork since November 2022, the band have seen praise from such indie legends like The Sultans of Ping, The Love Buzz and Skies Behind.